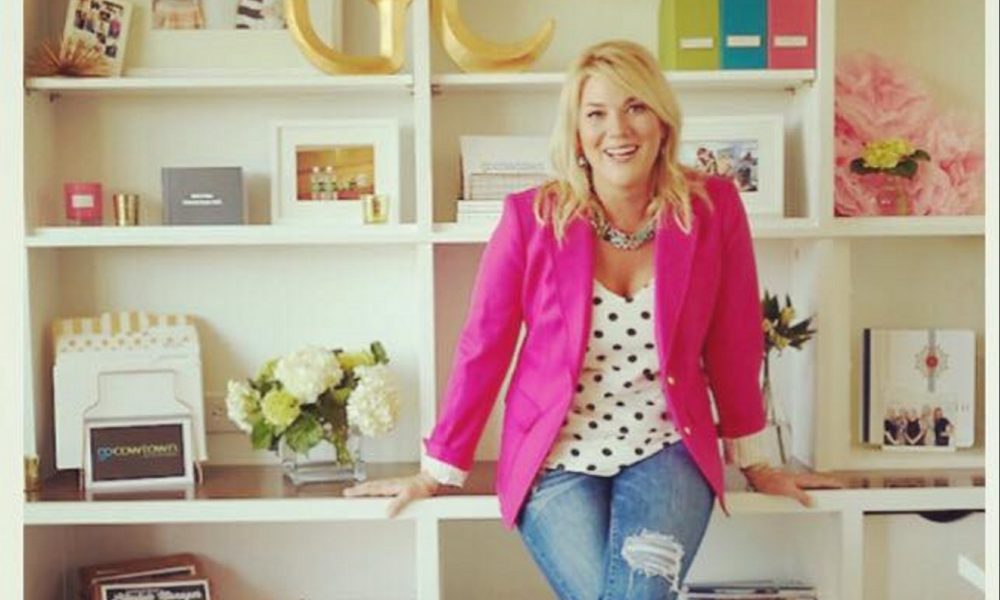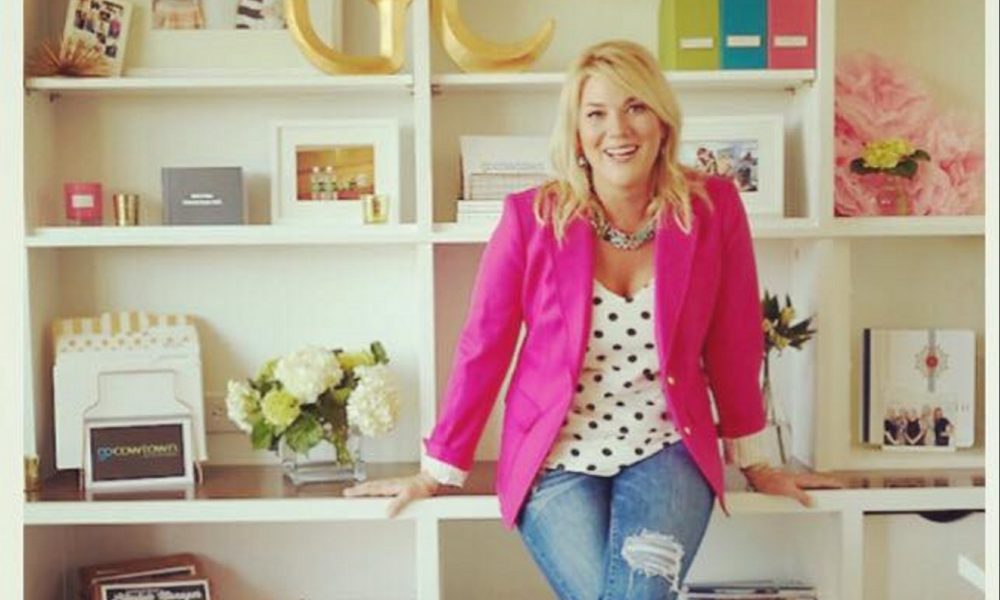 Today we'd like to introduce you to Rendee Bullard.
Rendee, please share your story with us. How did you get to where you are today?
I was born in Jackson, Mississippi and raised by strong women, like really strong women, that's how my story begins. Very early on in my life, I learned how to "be a boss." I didn't even realize that is what I was doing – it was just my norm. Handling things, making things happen, pulling up my bootstraps and getting it done. Life being hectic, stressful and unpredictable was all I really knew as a kid. I'm not mad or sad about it, it's actually made me who I am, and I like me.
I was a Personal Assistant before that was really even a thing. I was the executive admin who had a gift of making sure everyone had everything they needed, ALL the time. Think old school Kelly Girl on steroids. From getting CEO's calendars, reports and meetings managed, to get their dry cleaning, wife's anniversary presents, to let the dogs out, to dry cleaning, I did it! This fast-paced, long day's lifestyle started full on at age 19. I had my kiddo early and did my best to try and finish college and have a "career" of sorts.
In my early 20's, my youngest sibling signed a record deal at age 11. Our family's life changed and changed overnight. I wasn't really old enough to afford to pay attention much less be the VP of a recording artist's entertainment company, but hey – that's how I have learned to roll. Just do it, get it done, always say yes, figure it out when no one is looking and fake it to you make it – all of that stuff. I jumped on board helping out my family that only knew of oil, gas, truck driving, and surviving.
My new norm became dealing with booking agents, publicists, record labels, press and media and ultimately, other high profile individuals. I had managed a couple of local rock bands before all of this came to fruition, but the game had massively been elevated. Tour buses – hotels – global travel logistics and the finer things in life came into focus quite clearly and super-fast! This gig was the true launching pad to greater things.
The opportunity lead way to meeting Artists like Taylor Swift at age 9 and seeing her through to her 1st record deal. The contacts I was making was making were priceless.
From Mississippi to Texas, Texas to Tennessee, Tennessee to California and back to Texas, I finally figured out where home was. After my exposure to the heartbreak, that is the music business, I decided to shift my focus from high profile to the high net worth client, which shifted again from high net worth to the ultra-high net worth, you know, the 1%'s – – not the folks that fly private – – the ones that own the planes.
I felt the more I knew about how to get things done for ANYBODY ANYWHERE, the more resources I would have to get back to my passion … volunteering my time. I knew it would take having key relationships and an income to get me where I ultimately wanted to be. I remember thinking I would love to be the door greeter at WalMart if it would pay my bills – – I just loved people… all of them. I am still working on getting to that place, 24/7 is how it's always been, and that's ok…
For now, all of that being said, after 20 years as a personal assistant and estate manager to ultra-high-net-worth, high-profile, and celebrity clientele, I found myself constantly being asked to share my priceless contacts. "Do you know someone who can…?" was the question most often asked.
After invariably answering in the affirmative, this was quickly followed by, "You know somebody for everything!" It simply made sense to turn this steady stream of referral requests into a service agency representing other experienced career personal assistants and professionals. And so, an idea was born.
7 years ago I decided to put these great connections into action, intertwining both lifestyle management and personal assistance services into a seamless mix. Everyone I knew was busy. Every one of them could use an assistant from time to time.
From getting their errands run to having their to-do lists completed, to not having to deal with every single little thing that swallows up a day, the knowledge that a literal second set of hands is taking care of business on their behalf could become a treasured commodity. But treasured though they may be, I did not want the services I offered to be mere commodities. Far from it.
My take on corporate concierge services (as I came to discover they were called) would be an extension of my own style, the "Rendee way of doing things" if you please. The whole notion of having an added benefit that companies could offer or give to their most deserving employees sounded like something brilliant.
After all, I knew I worked 24/7, and to be able to accomplish the things in my life that there was never time for would have been the perfect benefit for me. And so, the first division of what came to be called Go Go Me was formed – corporate concierge services.
Soon, however, the biggest part of Go-Go Me's business came from mobile beauty services. It quickly became evident that we needed teams dedicated to these services – from weddings and other big events to everyday beauty needs such as hair, makeup, wardrobe help, airbrush tans, nails, etc. (whew).
So, I formed a new division called GO Beauty. But I didn't stop there. I now have boutique divisions operating in DFW, Los Angeles, Nashville, and Paris – GO You (the personal assistant/errand running teams), GO Beauty, GO Nerd (creative technology), GO Events and GO Home.
My big goal is to have the term "Go Go" a synonymous household phrase with being the best quality of the best lifestyle managers.
Great, so let's dig a little deeper into the story – has it been an easy path overall and if not, what were the challenges you've had to overcome?
Creating my company has not been a smooth road. I had no idea of the big picture of what starting a company really meant. Up until this past year, I have always had to keep 1-2 "primary" Clients as full-time timers. I needed to have the guaranteed income to help finance the evolution of starting a company.
This means that working a 60-70+ hour work weeks and being "on demand" is what has gotten me to today. I needed the income to pay for marketing, advertising, media, attorneys, accountants, consultants, overhead and just the general cost of operating a business. Who knew? I have been offered multiple times to let folks "invest" – trust me, the idea of startup capital is tempting, but I have paid for Go Go Me with my own money from the ground up. I have learned how to read people too. I know fairly quickly if someone would be an ideal client or not.
There was a time I would take almost any client to get a client. I am definitely much more discerning than I have ever been. Being more clear-sighted about what and who fit into Go lifestyle brand also helps my Go Go's and Go Vendors be more successful. I like everything to "fit." I have some fantastic stories of Clients I would never take again, but I am actually grateful to them. They taught me about the things I would never do again!
Go Go Me Agency/Go Cowtown – what should we know? What do you guys do best? What sets you apart from the competition?
Go Go Me is a global mobile concierge agency based in Dallas-Fort Worth, Texas that provides second-to-none support in all areas of lifestyle and project management.
This includes full-service estate management solutions, all aspects of high-profile and high-net-worth personal assistance on demand, domestic recruitment, mobile beauty and styling services, event planning and coordination, VIP travel expertise, and 5-star corporate concierge services.
All available through our experienced, personable Go Go and Go Pro assistants who stand ready to help de-stress your life. All of that is true and so eloquently states who we are. I have recently made Fort Worth home and realized there is no other concierge service offering the same level of service here.
Being "full service" means truly that. We aren't just the errand running, to-do list managing concierge, we literally can manage your entire life. We are best known for making anything happen. Need that ticket that the rest of the world can't get their hands on? How about planning a vacation that can shut down castles?
Need a lift to the ER at 3:00 am and someone to hold your hand? I would like to think we specialize in miracles and make dreams come true. We do it all.
What moment in your career do you look back most fondly on?
My proudest moment to date was three years ago when I had my official company launch party. I had just gotten settled into a beautiful office with an eclectic group of collaborative who made every day the best day. I hosted my friends, clients, and family.
Seeing my mom's face when she walked in was priceless. I felt legit, and I felt proud. I have a photo of my mom, my godmother from that night and me that I adore. The photo speaks 3 generations of women making their own way. I no longer have my Mom, and I am eternally grateful and proud I was able to show her what I could accomplish.
She spent the majority of her lifetime in leadership roles and dedicated herself to making others' lives matter. I strive to be an example of her image.
Pricing:
We require a 3-hour minimum to book services but alternatively offer Memberships that are paid monthly that are equal to 3-hours of service. $165.00
Contact Info:
Image Credit:
Dave Edmonson
Getting in touch: VoyageDallas is built on recommendations from the community; it's how we uncover hidden gems, so if you know someone who deserves recognition please let us know here.