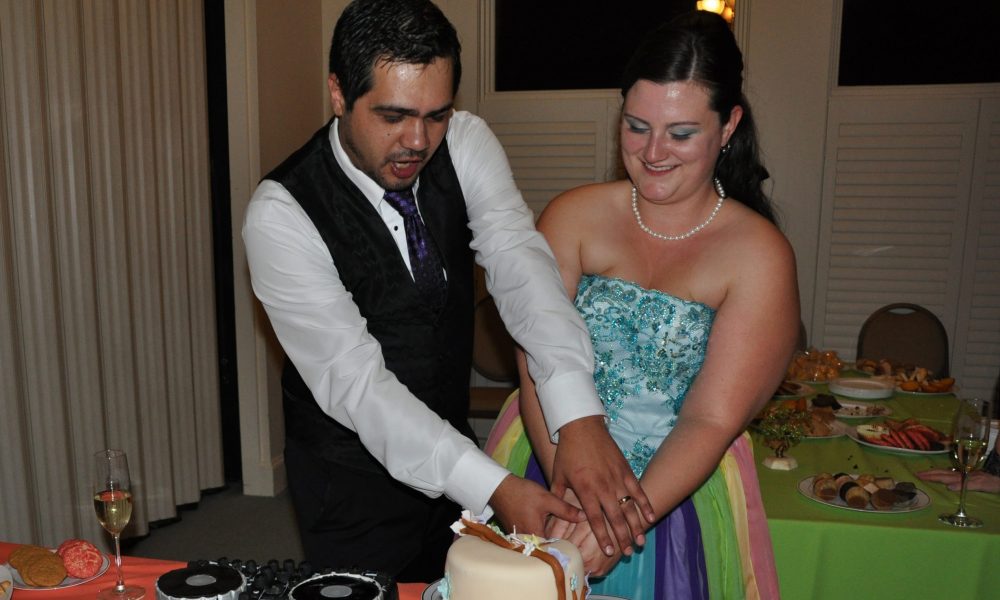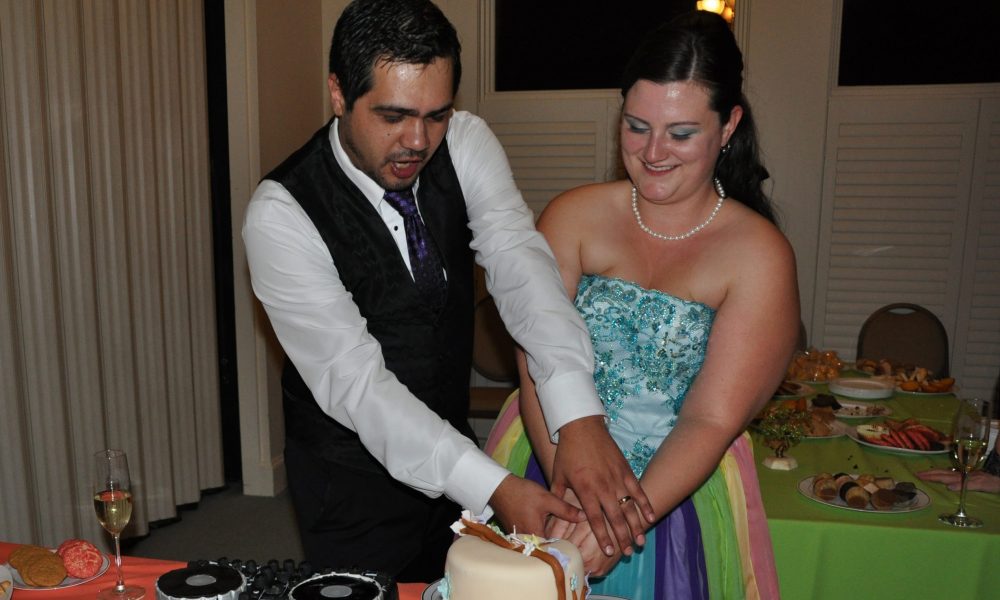 Today we'd like to introduce you to Sergey Khachatrian.
Sergey, please share your story with us. How did you get to where you are today?
My story really started back in 2000. I began DJ-ing in clubs, raves, and festivals in Texas and had gained reasonable notoriety. It came to a point where I felt like life had more to offer and pulled myself off the scene to go to college. I graduated from Collin College with an associates in 3D entertainment and Multimedia and immediately transferred to Southern Methodist University to pursue a degree in Creative Advertising; all the while working in various restaurants as a server. In 2012, while working at Maggiano's in Plano, I struck up a conversation with Tasha, the banquet director. Having recently gotten married myself, I asked her whether or not they need DJs for their events. Her reply was overwhelmingly encouraging. Enough for me to use my credit card (which I try to avoid) to purchase the equipment that led me to a truly delightful journey. I performed at a showcase for them that fall and through that one event, I received enough business to pay off the card. I got better and better with every event. The better I got at hosting these events, the more fun I would have at them. At this point, being an essential part of someone's wedding and bringing joy and happiness to their families, brings me pure joy. This, and the new addition coming to our family, was the reason I walked away from a very well paying job and plunged head first into the world of business ownership. Over the years, I have continued to add to my equipment and my stage presence has grown considerably. In the beginning, I was advised to charge very high prices because, that's what wedding vendors do. It is my personal philosophy that this special moment in people's lives shouldn't be tainted with overcharging. My prices are low, but fair. I want to bring my style and personality to as many events as possible.
We're always bombarded by how great it is to pursue your passion, etc – but we've spoken with enough people to know that it's not always easy. Overall, would you say things have been easy for you?
Having a business is kind of like having a child. You never know what curve balls may come flying at you. The biggest struggle for me has been getting the word out. Here I am; an experienced fun loving DJ who wants nothing more than to spread the love.
There you are; a happy couple about to get married looking for an experienced fun loving DJ that just wants to spread the love. How do we find each other? I have spent countless hours finding/calling/visiting venues. So far, most of the business I still get is from Maggiano's. The problem is that if they haven't seen me perform, they can't trust me not to let them down. I understand that.
Secondly; Social media and online reviews.
This is a little bit of a tough mountain to climb these days. Above all, I want to do this without lying, cheating, or stealing. I would never do a review for myself, nor would I ever hunt down a client to have them do a review. I simply remind them that I have performed a great service and for a fair price and ask them to, "Please leave a review". I fully understand that people are busy, and reviewing companies (especially positively) can be a drag. The worst part of this is the computer algorithms that control those reviews. For example, I had a review that disappeared off of yelp because, "The algorithm didn't think the reviewer was credible". I assure you, it was. Having spent many hours on the phone with them, I realized, "The algorithm does what the algorithm does and no human can interfere with it". I also had a review disappear off of google because, "The algorithm discovered the same review on a wedding connection website".
Listen, my problem here is not with Yelp, or Google. I just don't understand why they would create an algorithm that is more powerful than any man that works for them.
I am still doing all I can to get the word out because there is nothing I love doing more than getting people pumped-up at these events.
We'd love to hear more about your business.
The one thing that sets iPLAYuDance apart from other wedding DJs is our friendly/real-talk approach. My wife Misty also DJs, so this literally is a family business. At the end of the day, we are regular people just like our clients. My experience as a server at some of the top restaurants in Dallas has taught me to anticipate problems and solve them in advance. Once you book our services, it's no longer your problem, it's mine. I make sure to put forth all the due diligence to ensure that every aspect of your event is handled.
Your music selection is discussed in advance. The venue is contacted by me to make sure that my equipment will not fail (space restrictions, power output, etc), I handle all of the announcing at the event, in a sense, I become the director of the event; making sure everything flows well. All of this for a lower price than any other professional DJ in DFW.
We specialize in weddings, office parties, proms, pool parties, quinceaneras, birthdays and more. We have a 5000w generator, so we can even do an outdoor wedding if you chose. All together we have about 4000w of sound (deafening) but more can be rented or acquired depending on the size of your event. We also feature tons of lighting, lasers, and fog machine as an optional add on to any package.
All in all. The one thing I can say is that at iPLAYuDacne, we like to have fun, and we love our clients for letting us do that.
What were you like growing up?
Growing up, I was a little different from the other kids. The one thing that I remember was being excited to show other people cool things that I either had acquired, or recently discovered. I wanted to show the world to others and I actually remember back then thinking, "I am different. Others don't do this". I saw it as a good thing. That was when I was very little. I was often bored in school because no new information was coming my way. In junior high, after realizing that a standardized test had put me in a math level which would make it impossible for me to take calculus in high school, I didn't argue. I simply asked to take two math classes at a time to reach that level. In high school, at the end of the freshman year, I discovered the "GPA" and everything changed. I challenged myself to climb to the top of it, and in 3 years, I made it from the bottom 10% to the top 10%. I was a member of every club: president of the Japanese Club, treasurer of Art Club, founder/VP of Video Game Development Club, captain of the Diving Team, editor of the newspaper, and the list goes on and on. I took summer school classes and period classes and graduated with honors and 18 extra credit hours.
I wouldn't call it a drive to succeed, more like, challenge accepted.
Pricing:
Standard pricing is $100/hour +$100 for set up/tear down. This includes all consultations.
Lighting is an additional $100-$300 depending on how much you need.
Package deals are available. "4 hours including set up and lighting for $590" is the current promo.
Contact Info:
Getting in touch: VoyageDallas is built on recommendations from the community; it's how we uncover hidden gems, so if you know someone who deserves recognition please let us know here.