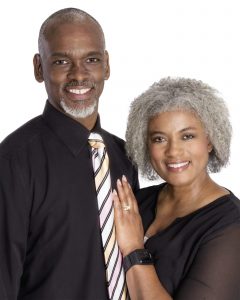 Today we'd like to introduce you to Traci DeMoss Byerly.
Traci, can you briefly walk us through your story – how you started and how you got to where you are today.
My journey actually started in October 2009. I was a stressed-out single parent who was seriously struggling at work and in life. I ended up in the hospital with some tough decisions to make after suffering from what the doctor said he was positive was a mini-stroke. I told myself, "Life is too short to die trying to make a living. I need to do what I was called to do-become a therapist or life coach." I did not have a plan, but I knew schooling was necessary. My decision was so last minute that my college admission process happened three days before school started.
In January 2010, I started my journey as a first-time college student towards my degree in Social Work, since it was the fastest track to becoming a therapist. What I did was pure insanity, but I was on a mission! I did 12-13 hours per semester and earned my associate degree in May 2012, my bachelor's degree in December 2013, and my master's degree with an emphasis in mental health in December 2014. I took a much-needed break before pursuing my career, but I got a little side-tracked. In April 2015. My path crossed with my soulmate's path, Fredrick. In November 2015, we were married after seven months of intentional dating. We are STILL on our honeymoon!
Fortunately, I got back on track and became a licensed master social worker (LMSW) in March 2016. It just so happened that the institution where I applied to get supervision for becoming a clinical social worker also provided a school for life coaches with accreditation through the International Coach Federation (ICF). Fredrick and I had counseling backgrounds and desired to be life coaches. We quickly enrolled in the courses together, passed our exams, and become certified life coaches in June 2017. Of course, we did not let the grass grow under our feet. We are Success Coaches and the co-founders of Your Chosen Pass as of July 2017. Fredrick is the CEO of a thriving building maintenance service for over 30 years that keeps him busy along with coaching, so I have the privilege of being the CEO of Your Chosen Pass. I also earned my Associate Certified Coach (ACC) credentials through ICF in October 2018. We established The Tree of Life Ministries in March 2019 as well. I am still taking the slow route as I pursue my clinical license. Our plan is to add therapy as another source of help for people. I found another way to unite my passion for helping people with our coaching business: through writing.
In November 2018, I published a book called UNAPOLOGETICALLY Gray. I use my gray hair journey to promote healing, empowerment, and confidence to anyone (women and men) who society says their looks are undesirable or unacceptable. UNAPOLOGETICALLY Gray gives simple reminders of how to create better boundaries, maintain one's sense of wellness, love the skin one is in, and to command an atmosphere of dignity for all in the midst of social mishaps. As a bonus, there are spaces to journal one's journey throughout the book. Self-esteem, especially for women, is near to my heart for coaching. UNAPOLOGETICALLY Gray has inspired me to establish myself as an UNAPOLOGETIC model to show that gray-haired women are young at heart, strong, vibrant, healthy, attractive, and fit. I currently work with lifestyle stock photography agencies who promote gray-haired people and diverse cultures in a positive light.
Ultimately, coaching, social work, ministry, and modeling best describe my lifestyle story. These are not careers to me. I love people and want to see the best for them. My life, as I exist, is all about inspiration, empowerment, transformation, healing, bringing order, challenging limits and beliefs, and accomplishing desired big goals. I am blessed by God to use my creativity through various avenues via writing, speaking, or having personal encounters to impact lives and their spheres of influence. Not only do I get the opportunity to be a chosen pass to help others go from making ordinary to extraordinary life choices, but I am also a sign of the work I do!
We're always bombarded by how great it is to pursue your passion, etc – but we've spoken with enough people to know that it's not always easy. Overall, would you say things have been easy for you?
Oh my goodness, no! It was crazy, especially while I was in school. I did work-study while pursuing my associate degree. I just knew I would get a decent job once I got a degree, but no. I lost my townhome within the 3-month transition between getting my associate degree and starting the Social Work bachelor's program. Well-meaning loved ones could not understand why I would not quit school and work until I was financially stable. I kept my blinders on and did not miss a beat, though. Shortly after school started, I was able to find a job and a great apartment. In October 2013, I had to put my beloved dog down after having him for ten years, which was a serious blow! I finally found a better paying job doing emergency dispatch for a company. I worked overnights while I went to school during the day until I finished schooling. Talk about sleep-deprived! I graduated with a 4.0 GPA in the bachelor's program. In my last two semesters of the master's program, it was brutal. I was involved in two bad car accidents within a 5-month period that were not my fault. My injuries and absences almost jeopardized my academic track record. Thank God for merciful professors! I proved I was serious about my grades and did my usual quality work. I graduated with a 3.6 GPA.
On the business side of things, there is an area of challenge to me (in a good way) and that is being the CEO of a business. I have never owned a business of this magnitude and I still have a lot to learn. Schools can only teach so much and it is not in the budget to attend every seminar out there. I did not go to school for business; therefore, a lot of what I do is by trial and error most times. I fail sometimes, but I do not give up because it is not the end of the world and no permanent damage is done. I go back to the drawing board. I read whatever I can get my hands on and ask a lot of questions. If I do not get clients, I do not bring income into the business, which can be rough. I am not discouraged in any way, though. It is both exciting and scary all at the same time to grow our coaching business! We are more about changing lives than earning big profits, so we are patient regarding our company growth.
Another bumpy road was finding out that authorship IS a business. I had no idea when I published a book that I was the product along with my book. I was not prepared for new sales tax laws and certifications as a retailer that I had to get. Plus, marketing and branding was not something that I readily knew about. I am on a perpetual learning fast track for the coach and author positions. I am one to pay it forward and help people with what I know to see them succeed. I have met many like me, but I have also encountered some people who will watch others fall on their faces and fail unless they are paid first to help. That is a tough road I have witnessed, but I am learning there is a balance between giving and not being taken advantage of.
On a personal level, things really began to smooth out overall in life and work once I got married. We believe in oneness, lots of mature communication, and playing like retired people even though we work hard. I am so thankful to be married to a seasoned businessman and I love to work with him! Although he is hands-off with the business side of coaching, he is still a key partner. I am blessed that he honors my position and allows me to do whatever is right for our company. I even appreciate him giving me the space to fail, learn, and succeed instead of trying to take over and run things in a dictatorship fashion. Entrepreneurism is not easy, but it sure helps when you have someone by your side who you can trust. We are models of partnership to all who witness us in action, whether it is in marriage, ministry, or work.
We'd love to hear more about your business.
Your Chosen Pass provides life coaching for personal, professional, spiritual, or social transformations in individuals and groups. We bring more than just our life experiences; we are professionally trained certified Success Coaches who stay current with continuing education. We partner with our coachees on their journeys as inquisitive passengers who ask powerful questions, listen intently to assist in designing their roadmaps of choice, and practice test driving with them until they reach their desired destinations. People get a chance to truly learn about themselves and the power they possess. We have fun all the way there! This journey is all about the coachees, not us. We do not direct people's lives in our coaching sessions since that stunts development and growth for those seeking change.
I specialize in working with women in transition, whether they are rediscovering or learning about who they are, finding their purpose, re-establishing themselves during major lifestyle changes, or restoring their self-esteem. I am very soft-spoken, but do not let that fool you. My coachees will tell anyone that I am very intuitive, so be prepared for honesty in the partnership at all times. I bring lots of ICE into our sessions-Inspiration, Coaching, and Empowerment. I go as deep as my coachees will allow me to get beyond their "doing" and "having" to "becoming" or "being." If you know who you are or you are evolving towards becoming, then you can appropriately have and do whatever your heart desires. I believe my coachees feel my passion for what I do, as well as my anticipation of their success, which makes our partnership so powerful.
Your Chosen Pass is known for our ability to actively listen, cultivate self-awareness, and our usage of creative activities to bring about AHA moments. Our innate desire is to see people go beyond ordinary to extraordinary life choices. Our coachees genuinely witness our love for coaching them. Although we have counseling backgrounds, we may choose to employ counseling skillsets to help coachees with motivation factors and removal of mental blocks. We do NOT mix counseling with coaching since it is a confusing conflict of interest. We consider those to be two separate professions. Professional coaching is forward moving and solution-focused. Counseling deals with healing the past and current hurts to move forward. We refer our coachees to therapists to get the help they need. We also refrain from giving any advice to avoid crossing over into mentorship or consulting. Any advice that is given may not be the intended path of our coachees; therefore, we come up with ways to draw out answers from within. These practices set us apart from other coaching companies.
We are proud of Your Chosen Pass because of the impact we make on our coachees, who are in turn, making positive changes in their spheres of influence. We have speaking engagements where we focus on complete wholeness in spirit, soul, and body, as well as financial and relational wellness. We practice what we model and teach, so this where we get to share the knowledge we have learned and experienced. We are also preparing to roll out coaching skillsets for ministry as well, which we are so excited about! Everyone's circumstances are different and God has given answers for their situations that are not necessarily "one size fits all." It will be scriptural with creative ways to stretch individuals.
Also, UNAPOLOGETICALLY Gray is an extension of Your Chosen Pass in a major way. The book satisfies the social transformation of our business to help people be empowered to understand themselves, make a difference in the world while living an authentic life, and create movements for awareness. Coaching skillsets are used throughout the book with ample spaces for introspection. Your Chosen Pass may not be able to physically touch everyone, but we have other avenues to help change lives. I am living out what I was born to be and do!
What were you like growing up?
I was raised in Topeka, Kansas with two loving parents and my two siblings of which I am the oldest. I was told that even at the age of 2 years old I was very maternal, bossy, and a good teacher. I taught my sister, who is 17 months younger than me how to climb out of the bed at 2 years old. I took on the role as a second Mom for my brother who is 10 years younger than me while my parents worked. My siblings still call me bossy to this day! I am not bossy to be controlling or to be on a power trip. I just want to see people be and do their best. That plays out in all I do today. As a little girl, I had a keen sense of awareness and discernment about people, places, and things that scared the daylights out of me. I now understand my God-given intuition, or the help from the Holy Spirit, as I like to call it that helps me in all areas of my life.
I was also very influential and persuasive as a teenager. I had a way of getting people to change their minds to do whatever I wanted or needed them to do. It had a lot to do with the fact that I was very creative and had a vivid imagination. I believed anything was possible and did my best to convince others what I envisioned. This caused me to be very strong-willed about my resolve to make things happen. My imagination grew more prominent in my writings and the cartoons I drew. When life got ugly and traumatic, I turned to my journals and learned how to rewrite the script for my life. It is so crazy that a lot of things actually came true or close to what I wrote. To this very day, my practice is writing and reciting my goals and dreams. My dreams have been and are still coming true. What I did not realize was that I was having therapy and creating my own self-help manuals.
I was also quite the performer who loved to be in the limelight! We had to say Christmas and Easter speeches for church programs between the ages of 4-11 years old. I loved dressing up and doing my thing. At 12 years old, I lost my voice. Unbeknownst to my parents, I suffered abuse by an extended family member and was horribly bullied for having too short hair and being too skinny in the same year. I temporarily shut down and only wrote or just quietly made my presence known. I never felt like I fit in anywhere, so being the unique looking one was part of my trademark. I tried to create my own fashion statements with my hair, makeup, and clothing. My boldness and determination was eventually restored, which helped me to become a runway model for our small hometown modeling troupe at 16 years old. I eventually took over our modeling troupe between the ages of 18-20 years old. My adventurous, free spirit led me to close down the troupe and start a new life working for the airlines in Dallas, Texas. My dreams of being a professional model were canned because I was too short for industry standards. I finally started modeling after I turned 50 years old!
Wow! That little girl growing up is exactly who I am today! I am still very influential and strong-willed. I remember in high school that I wanted a certain look for my senior picture for the school yearbook, which did not fit the yearbook criteria. I would not back down and yes, my picture is in the yearbook exactly as I imagined it to be. I am a coach, counselor, minister, author of inspiration, empowerment, and self-help materials, as well as a model and speaker. I believe in the power of dreams coming true as we keep them before us, speak them daily, and move to make them happen!
Pricing:
Coaching rates start at $150.00 per session (discounts if agreed sessions are paid in full)
UNAPOLOGETICALLY Gray book $17.00 + $1.40 (TX sales tax for books sold in Texas)=$18.40
Contact Info: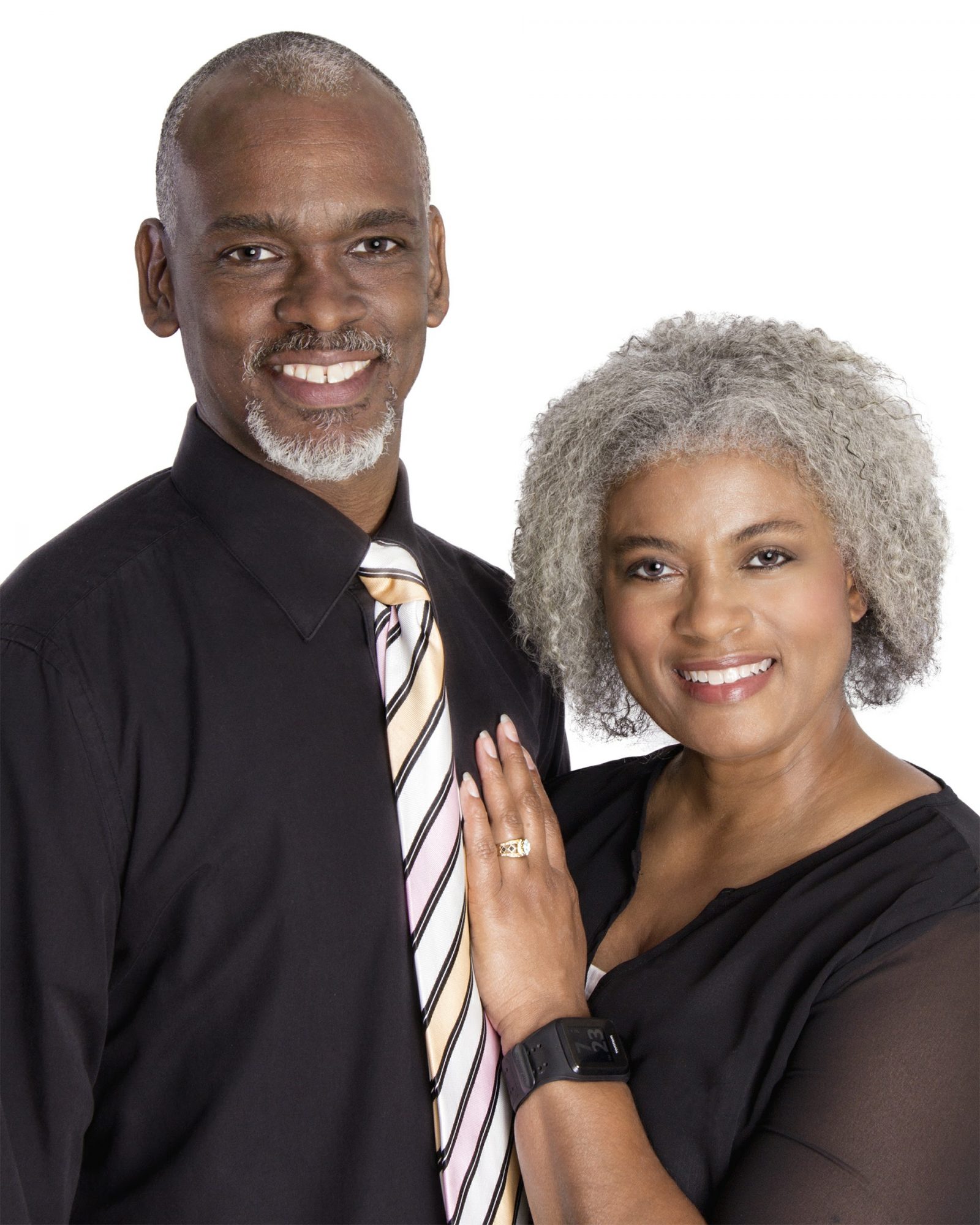 Image Credit:
Monica Cross Photography
Rebekah Maynard Photography
Suggest a story: VoyageDallas is built on recommendations from the community; it's how we uncover hidden gems, so if you or someone you know deserves recognition please let us know here.