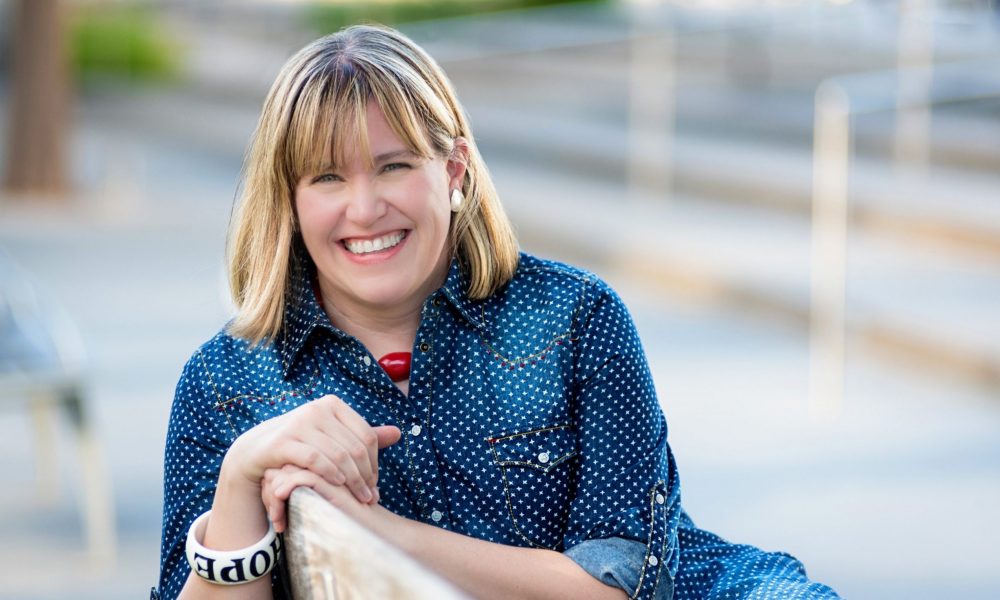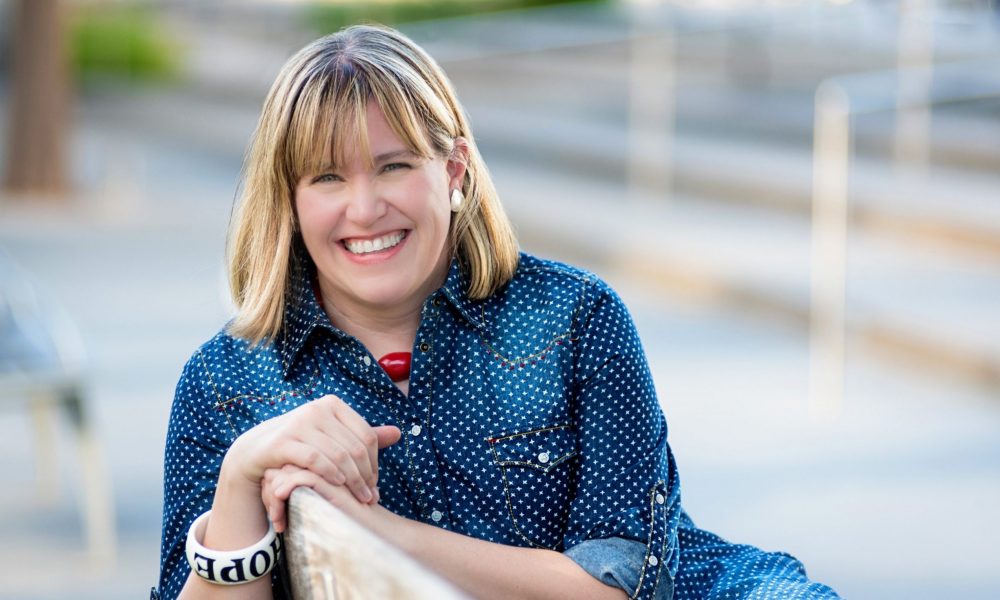 Today we'd like to introduce you to Erin Prather Stafford.
Erin, can you briefly walk us through your story – how you started and how you got to where you are today.
In the early 2000s, I had the opportunity to volunteer at the SXSW Film Festival. During that time, I became close friends with a woman, Kelcey Edwards, who is a filmmaker. A few years later, she had teamed up with another filmmaker, Kristy Guevara-Flanagan, to create a documentary about Wonder Woman. Kelcey approached me to see if I knew of anyone who would be interested in becoming Executive Producer for the film (my MA is in Gender and International Development, they knew I had many connections in the gender studies field). After careful consideration, I decided to be the Executive Producer. Not only was I able to offer some financial assistance, I also helped with promoting the documentary online and raising money through KickStarter. The film became WONDER WOMEN! The Untold Story of American Superheroines. It premiered at the SXSW Film Festival in 2012 (a bit of a homecoming for me) and had its national broadcast on PBS-Independent Lens in 2013, The film tells the story of Wonder Woman's creation, explores her enduring popularity and examines how the portrayal of female action heroes has shifted from decade to decade, depending on developments in the broader American society. WONDER WOMEN! also encourages girls to be creators of the media they want to see. The film continues to be used for educational purposes and guides exist to facilitate dialogue and deepen understanding of the complex issues discussed in the film.
Fast-forward to 2019, I am now a mother of two young girls. I came across unsettling research regarding female creators of mainstream media. For example, in 2018 women comprised just four percent of directors working on the top 100 films, eight percent on the top 250 films, and 15 percent on the top 500 films (Center for the Study of Women in Television and Film). This is just one of many examples showing women are still struggling when it comes to leadership positions in the arts (and of course other industries). Frustrated, because it's been five years since we shined a light on this in WONDER WOMEN!, I decided to launch the online site Girls That Create. It is a resource for caregivers of creative girls. The site offers posts for developing creative thinking, boosting confidence, growing skill sets and constructing beneficial environments. In many ways it's like a STEM resource site, but for the arts. My goal is for creative girls to have the resources and confidence to pursue creative careers and reach decision-making positions on what types of media are being created. And of course for more women to be hired and supported in artistic fields.
I am also a board member for the Women Texas Film Festival, which celebrates women who lead in filmmaking by showcasing the range of female voices throughout the medium. This is WTxFF's fourth year, it will take place on August 15-18.
Has it been a smooth road?
Regarding documentary filmmaking, don't ever fool yourself that you'll become rich. So many films are projects of passion and I'm always in awe of filmmakers who juggle it all to make things work. When you have artistic aspirations, it's not unusual to have a completely different day job that pays the bills, supports the family. Success rarely, pretty much never, just happens. Some of the most successful people I know have worked for years and they grimace a bit when suddenly they're dubbed an "overnight success story." Your dreams are possible, but there's going to be a lot of hard work, sacrifice, and you have to be consistent with the work. That being said, make sure you take time to recharge because being burnt out at any point in your career (especially if it's hurting your health) is not worth it.
What day jobs have you had? What sets you apart from others?
Aside from WONDER WOMEN! and Girls That Create, I am a writer and content creator who has worked for many years in the medical field. I spent a little over a year researching and writing a historical book titled "Vision 60: Sixty Years of the Science and Art of Radiology at UT Southwestern Medical Center". Additionally, I worked for the Texas Medical Association and was awarded a Barbara Jordan media award for a feature on primary care physicians who are on the frontline for treating mental health in Texas (especially rural areas). I am drawn to medicine because there is that simple goal to help people. Whether it's in a clinic, hospital or in the lab, phenomenal science is going on to make the world better (and overcome some very grave challenges).
On what sets me apart, I am a learner (libraries make me giddy) who loves talking with people about an array of topics. I'm constantly reading two to three books at a time and can't believe my good fortune to be living in the podcast era. Interviewing others is my favorite part of writing. Other passions include music (I have a vinyl collection), pop culture (my brain almost couldn't handle Avengers Endgame and GOT Battle for Winterfell all in one weekend), and overall just trying to be the best person possible while also working hard to raise good humans. There is so much pain in our world, but we've got to look at things head-on, even if it makes us uncomfortable, and work for the change we know needs to happen. I am not a sit back type of person, I believe in stepping up and taking action.
Which women have inspired you in your life?
My maternal grandmother used to say, "Walk into every room as if you're thinking about buying the place." That has always stuck with me. My parents actually owned a company together, it was a lighting and sound company (explains my obsession with music). From them, I got to see a teamwork marriage, although my mother is definitely the better cook of the two. She did instill the value of openness in me…be open to new people, adventures, ideas, experiences, and she let me know being empathetic is a strength.
Regarding a celebrity, I once had the good fortune of meeting Christiane Amanpour. It's probably the most nervous I've ever been around someone of that stature, I just admire her so much. Her work shines a light on corners of the world that need illuminating.
My great-aunt was also an exceptional woman. She established the Louise Hopkins Underwood Center for the Arts (LHUCA) in Lubbock, Texas after the death of my great-uncle. Basically, she found an entirely new purpose in later years and gave it her all. Today LHUCA exists to cultivate and celebrate all the arts by inspiring creativity and engaging with the community. Before she passed away, I was blessed to attend a ceremony where Aunt Louise was inducted into the Texas Women's Hall of Fame. Her story reminds me it's never too late to change direction and make a difference.
Contact Info:
Image Credit:
Personal Photo: Erin Prather Stafford, picture by Ron Hagen and Sarah Folger-Hagen, Other Photos: Hank Stafford and Erin Prather Stafford at Women Texas Film Festival (picture by Selig Polyscope Co.), Erin Prather Stafford close up (photo by Jessica D'Onofrio), Erin Prather Stafford at Mom 2.0 Conference (picture taken by passerby), Still from WONDER WOMEN! The Untold Story of American Superheroines, Erin Prather Stafford presenting WONDER WOMEN! during SXSW Film Festival (photo by Hank Stafford), Girls That Create logo (created by Laura Castillo)
Getting in touch: VoyageDallas is built on recommendations from the community; it's how we uncover hidden gems, so if you know someone who deserves recognition please let us know here.