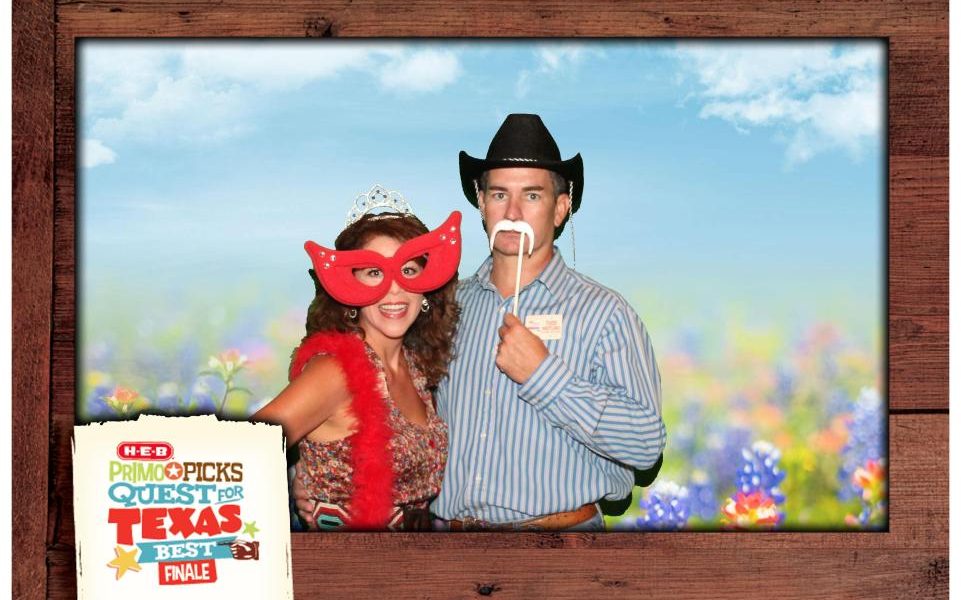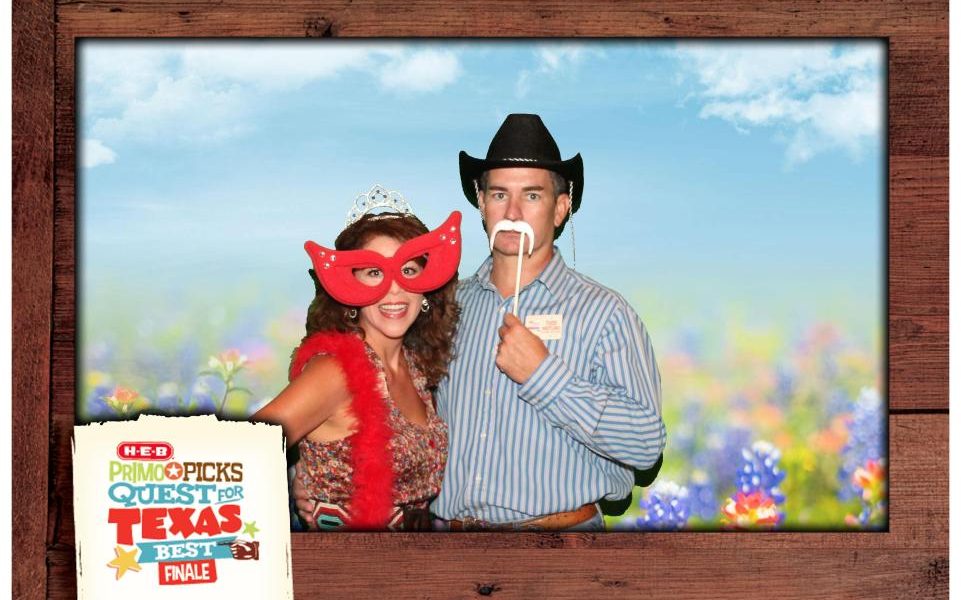 Today we'd like to introduce you to Veronica and Todd Westlake.
Thanks for sharing your story with us Veronica and Todd. So, let's start at the beginning and we can move on from there.
I hated going to San Benito, Texas as a young girl every summer. The tiny house was always hot. My grandmother didn't have an air conditioner. The windows were barred, but open to the humidity, and the mild breeze from the coast. This week-long vacation to The Valley was always work filled.
We cleaned and canned tomatoes and peppers, and for one day, we would go to South Padre Island as our reward for a job well done. My love for La Casita Hot Sauce™ was first conceived in my grandmother's kitchen; her name was Emilia Salinas.
In spite of the heat in the tiny kitchen, La Cocina was the heart of the house. La Cocina was loud, hot, colorful, vibrant and full of life. The countertops were colored with shades of red and green, and all varieties of glass jars were clean and ready to hold and preserve the fresh picante salsas. The counters and tabletops would be filled with tomatoes, green chile pequins, and other varieties of peppers that were freshly picked and ready to be eaten.
I can still hear the laughter of my mother and grandmother's banter about the best way to can, or the best fruits to be canned. The table where we gathered to sort the best tomatoes and de-stem the peppers hosted some of the best meals I've ever eaten. All of these things I now ponder in my heart. I've done my best to recreate that same love of food, love for family, and the love found in my grandmother's kitchen. That same love, laughter, and fresh food are found in every jar of La Casita Hot Sauce.
My grandmother's picture is on every label of La Casita Hot Sauce™ to honor her and the "old" ways of cooking. There is so much processed food readily available today. My recipe of La Casita uses fresh, high quality produce like my grandmother did when she cooked. La Casita Hot Sauce™ includes 3 recipes: Abuela's Mild, Medium Original Recipe, and Caliente Extra Hot. We are currently waiting on FDA approval for our tomatillo sauce that should be released by Spring, 2018.
I have no previous education in the culinary arts. I am a mother, wife, and educator. For years I combed the shelves buying and then trying hot sauces and salsas that were preserved with vinegar, or other things that I couldn't pronounce, and most contained high sodium and sugar levels. I never could find anything at the market that reminded me of a fresh, restaurant-style hot sauce, or something similar that I could keep in my pantry and want to serve my family and friends.
Like the old English proverbs states, "Necessity is the mother of invention." Hence, La Casita Hot Sauce™ was born in my own kitchen using the same produce and techniques that my mother and grandmother taught me when I was growing up. My philosophy is to keep the recipe simple and let the flavors of the fresh produce speak from themselves. Just the basics make La Casita Hot Sauce™ a healthier alternative to traditional salsas or Picante sauces.
For years I have made La Casita Hot Sauce™ in large batches and would share it with family and friends. As a joke, several people told me I should sell it, but that seed took root in my heart and I played with the thought for a long time. Usually, a hobby that becomes a business will fail, or at their very best, aren't successful, marketable, or make enough money to be sustainable.
In December of 2013, I participated in Mesquite ISD's Holiday Bazaar. I was an educator in MISD for 18 and still love the profession; however, little did I know, realize, or understand that sharing my love for my hot sauce with others would be a new door opportunity for me and my family. After great reviews and repeated orders, my husband and I labored over the idea of leaving my career to pursue a career in the food industry. By March of 2014, my resignation had been filed with MISD and I had earned my Food Manager License. I ran headlong into learning all about the science of food and kindly, my husband Todd joined me on the journey.
Cooking La Casita in my home to give to friends and family was ok, but we couldn't sell La Casita without cooking in a commercial kitchen. We moved our cooking operation to a local restaurant called The Well in downtown Royse City. Jennifer Pizana, owner of the facility and church friend agreed to allow me to use her kitchen free of charge. The only stipulation was to leave the kitchen as we found it, and that meant clean.
We cooked and shared La Casita Hot Sauce™ in that kitchen for a little over 6 months. As we grew into our local markets we quickly realized we needed a co-packer. We had to have help producing our hot sauce in mass quantities. Also, we had to find somebody that was already buying glass jars, lids, fresh produce and had the capability to label jars on an assembly line. Giving up the manufacturing side to a co-packer was a difficult choice, but we found an amazing company to work who agreed to sign a Non-Disclosure Agreement and nailed my recipe exactly as if I was cooking it myself.
The business first grew from our home, into the Rockwall Farmers Market, Canton First Monday Trade Days, and Vintage Market Days™. La Casita Hot Sauce™ is a proud GO Texan™ product, and we have participated in the Go Texan booth at the Houston Livestock Show and Rodeo and at the State Fair of Texas in Dallas. We travel across the state sharing our salsa in as many venues as possible. La Casita Hot Sauce™ and La Casita Tortilla Chips can now be found all across D/FW and surrounding areas in select Kroger Grocery Stores.
In 2014, we were named a Dallas Salsa Fest Winner in the 2 categories that we entered. In 2015 we had the distinct honor of becoming an HEB Quest for Texas Best Primo Pick. 2016 wouldn't disappoint us since we won 2 awards on the national and international level: Caliente Extra Hot is a Zest Fest Fiery Food Winner and also won an award at the World Hot Sauce competition. At the State Fair of Texas, we were selected as the winner of the Go Texan™ Big As Texas Award sponsored by Big Ass Fans and beat out other local salsas, craft beers, and Texas wines. We ended 2016 on a high note by being recognized by Chili Pepper Magazine with a 1st Place finish in the Mild/Medium Salsa division. In 2017, we won in 4 salsa categories for The Flave Awards and another award with Chili Pepper Magazine for Medium Original Recipe.
Why is La Casita Hot Sauce™ special and different?
La Casita Hot Sauce™ is uniquely the best because it is a fresh produce product, has a low sodium content, has no additional sugar, is vinegar-free and gluten-free, and my recipe doesn't include onions. Freshness is naturally maintained in each jar with a shelf life of 18 months. La Casita Hot Sauce™ can be used in a variety of ways to add flavor to marinades, soup bases, salad dressings, dips, sauces, or any other recipe. We post several of our recipes on our Facebook page so folks can add flavor to their food sans the added MSG, salt, sugar, and other preservatives.
The question everybody asks is, "Why don't we just call it salsa?" Traditionally, salsas are chunky. La Casita Hot Sauce™ is a gourmet, restaurant-style hot sauce. It's not overly chunky, but finely chopped and smooth. Also, after the question was asked on Facebook, it seems that calling it chips and hot sauce is definitely a generational thing and since I grew up in Dallas County, most of the folks my age, who grew up in the D/FW area also call it hot sauce.
La Casita Hot Sauce™ is a healthy alternative to traditional picante sauces/salsas and the consumer doesn't lose any flavor. As a Go Texan™ member, our business operations, manufacturing, and raw materials like produce come from Texas. We believe in supporting our local farmers and businesses. The Shop Local movement has been such a good thing for small business owners like me and we believe in paying it forward. We ask all of our customers to always come home to La Casita Hot Sauce™.
Has it been a smooth road?
Nothing about starting your own business in an industry you know nothing about is smooth. If I had known what I know now, I might have opted to stay in education as an Assistant Principal and stay the course. Folks thought I was completely mad and jumped the shark when I decided to start La Casita Hot Sauce™.
Getting started, the struggle was and still is having the cash flow to grow the business. We really, really hate debt, but soon found that having a business line of credit is essential as well as using factoring to grow potential accounts to sustain the business. Thankfully, Todd and I started the La Casita with no debt. We made decisions to skip family vacations and chose "stay-cations" to save money and put our time and money into La Casita. Even today, we still operate on a meager salary to pay our demo teams that work each weekend in Kroger stores across D/FW.
Todd's degree is a BBA, so he had a much better understanding for sales, merchandising, and logistics. But, I had to learn about all of these things as well, not to mention I had to learn all about accounting software, operating our accounting department, and finding a CPA that understand the demands on a small business.
I am a "people" person and I love to sell my hot sauces to anybody that will listen and try them, but I can't be in more than one place at a time. So, finding loyal people who will partner with Todd and I has been a real struggle. Working retail is difficult, not to mention that we are underdogs in the food industry. We are unknown, and the best way to sell La Casita Hot Sauce™ is by letting the consumer try it.
Todd and I work most weekends in stores or at shows sharing our story with customers. Since we can't be in all of our grocery stores, we look for engaging people that want to work. Retail and sales isn't for a person who is easily discouraged. We hire people that share our work philosophy of brand loyalty and dedication to Todd and me. Most of the people that we hire are friends or friends of current folks that help us in the stores. Referrals are critical in our hires since we've had the worst luck hiring people that we don't know.
Word of mouth has been an essential key to our hiring success. My best hires have been men and women that are recently retired and want to work to earn some extra money. Lynette, Steve, and Sally like to stay busy. I am more than happy to oblige. Yet, I've really blessed by finding some college kids that need to work and they have been amazing to train! It's been fun to watch them grown into our business and learn some new life skills that they didn't possess before working with La Casita. If you know of somebody that needs a job, please tell them to contact me!!!
Finally, we want and need to grow into more markets across D/FW and Texas. We support these stores with in-store demos or extra product so they can do their own tastings. Please keep us in mind if you know of any local merchants that have some shelf space for us. Also, we welcome wholesale pricing privileges for clients that are ordering large enough to warrant a price break – we get it! And, we are always seeking out ways to private label for you. Seriously, if you have a need then let's talk! Chips and Hot Sauce are a great way to connect, break the ice, and start a conversation. La Casita Hot Sauce™ is your Award Winning hot sauce that can meet your needs. Let's talk and work out the details over some chips and hot sauce!
So, as you know, we're impressed with La Casita Hot Sauce™ – tell our readers more, for example what you're most proud of as a company and what sets you apart from others.
Todd and I have had to divide the business roles in order to divide and conquer. Also, I went back to teaching part-time this year at my daughter's school to earn some extra money to support out a marketing campaign that includes radio. Todd handles receiving all of the orders through specialized software required by larger grocers like Kroger, he covers all of the logistics, merchandising in stores, and selling us into new markets. He is also the primary person in charge of processing all of our online orders.
My role focuses on the people. I handle all of the training, coordinating our in-store engagement calendar, allocate product from the Kroger Keller Distribution Center to the D/FW stores, create engagement calendars for the demo team, supply them with all of their supplies, and I handle all of the accounting as well as ordering raw materials for our hot sauce and tortilla chip production. I am also in charge of all of our social media marketing and radio campaigns.
What are we most proud of? I am most proud of the fact that Todd and I took something good that people wanted and threw all caution to the wind and went for it! Life is too short to sit idly by and "wish" you would have done that thing that you always wanted to do, but were too scared to do it. I had so many people laugh at me, talk about me, and believe that all would be a failure. So many people thought that I was a failure for leaving a wonderful profession to sell chips and hot sauce. And, it does sound a bit crazy when you realize the simplicity of the decision that I made.
What makes La Casita Hot Sauce work is our faith and the "This is Us" mentality. Todd and I are in this together. I am so unbelievably blessed to have a husband that loves me enough to let me pursue my love for chips and hot sauce. Also, our story would be incomplete if it didn't include our faith walk. Without our faith in God, we wouldn't be where we are today. Don't get me wrong, there is a good measure of hard work, 60+ hours a week, usually working 7 days a week to keep La Casita operating. Yet, there is a principle of "But God" that is a line found so many times in the ancient and sacred text of the bible that shows me and so many others that when problems happen, and they do, then when people let you down, and they do, when there doesn't seem like there is any way to pay the electric bill to keep the lights on, "But God" happens.
Our faith story has been painted richly with moments of I want to give up, and then a "But God" moment happens and spurs me on to keep going. Life and La Casita isn't a sprint, but a marathon. We've been blessed to meet some amazing people and to share our story with others. Honestly, in the world we live in, it takes a great deal of faith just to leave the house. My hope for women and men is to take that step of faith and let God love you and show you just how BIG He really is; to let God make some moments and dreams come true for you that are eternal and real and bigger than you ever expected them to be. Have faith and have hope because I believe the best is yet to come.
Let's touch on your thoughts about our city – what do you like the most and least?
I LOVE D/FW. My home community of Rockwall and Royse City is where we live, shop, and go to church and school. But, the entire D/FW community has embraced La Casita Hot Sauce with open arms! We just did a BoHo Market in the Dallas Farmers Market venue and the vibe was so cool and laid back. Seriously, what is not to love about Dallas? I believe folks from our area give freely, embrace the diversity, and stand united when disasters happen. Dallas Strong.
What do I like least: Driving across Dallas to Ft. Worth feels like I am driving across Texas. Seriously TxDot. Enough construction already. lol I understand that we are accommodating the growth around North Texas, but yikes! Leave early so you can arrive on time is our standard!
Contact Info:
Image Credit:
Lauren Vandiver of VandiFair
Getting in touch: VoyageDallas is built on recommendations from the community; it's how we uncover hidden gems, so if you know someone who deserves recognition please let us know here.