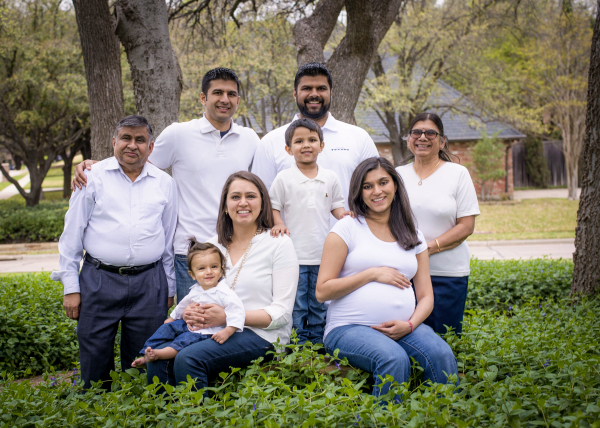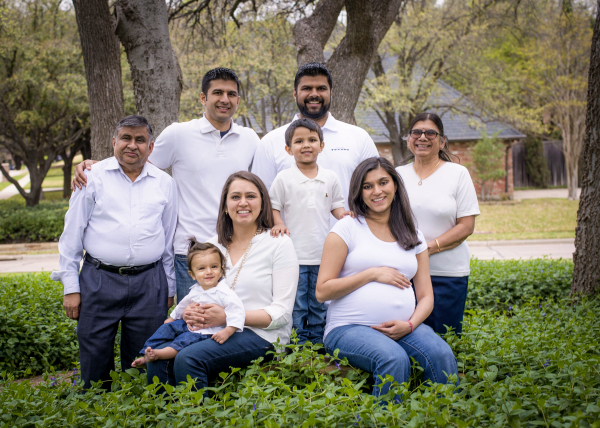 Today we'd like to introduce you to Vijay and Jay Shah.
Jay and Vijay Shah are brothers who grew up in the small suburb of Norridge right outside of Chicago. Like most siblings they fought with each other throughout most of their childhood. There was plenty of arguing, fighting, and tears, mostly from Vijay.
As they grew older, perhaps due to the foundation set by their parents, their culture, and/or spiritual commitment, their enmity somehow transformed into an unbreakable bond. As Fredrick Douglas said, "Without struggle, there is no progress."
Jay went on to become a successful Orthopedic Surgeon with a specialization in Sports Medicine. He trained under famous surgeons in Birmingham and Houston while taking care of professional athletes from the Houston Texans, Rockets, and Astros. He is currently practicing at UT Southwestern, and on the side, his other passion by serving as co-founder and a board member of The Humanist Academy, a non-profit private school he started with his brother Vijay. He's always dreamed of supporting and serving society through educational reform and is now living that dream.
Vijay went on to become a high school history and math teacher serving inner-city students in Chicago. He spent summers working with Putney Student Travel and National Geographic, leading expeditions with high school students through the mountains and villages of India. He also worked as an adjunct language professor for Loyola University. A few years ago, Vijay was unexpectedly asked to take a school leadership position, serving at-risk students in Chicago as an assistant principal of an alternative school. Although he enjoyed being in a classroom with his students, the opportunity presented itself and he embraced the challenge.
Two years ago both brothers, with their wives, children, and parents decided to move to Dallas where Jay found his first job after completing his fellowship. They had always wanted to live together and raise their families together. Vijay was looking for school leadership jobs when he came across Acton Academy. The small school model, with a self-paced curriculum, filled with life-oriented quests, and based on the Socratic method was everything he'd ever dreamed of in a school. Vijay applied and was able to join the Acton community, getting support from an amazing community to start the type of school they both dreamed of. Through a series of interesting and unexpected events, with a lot of support, Jay, Vijay, their wives, Devki and Deepa, and their parents, Purnima and Pravin, were able to start The Humanist Academy last August 2016. Deepa, Devki, and their mom Purnima are all educators, and Deepa even served as a Socratic guide. Their dad, Pravin Shah, serves as chairman of the board and also greets the students with his amazing smile every morning.
It was about 15 years ago that Jay, while studying at an alternative, post-graduate residential institution in India, called his younger brother Vijay, to plant a seed in his mind, "We're going to start a school one day." At the time Vijay had no idea what Jay was talking about. Today, that dream has become a reality.
Overall, has it been relatively smooth? If not, what were some of the struggles along the way?
We've had several challenges along the way to starting The Humanist Academy. Despite submitting a strong application, we were first rejected by Acton Academy because we did not have our own child starting in the school, a motivational factor for strong school leadership. After a brief appeal, in which we argued that we've always tried to treat all of our students as our own, two days later our application was accepted.
Securing a location and getting approval from the city was also very difficult. We wanted to start out of a house, primarily to bridge the pernicious and ever increasing gap between school and life. We even rented a house but were compelled to move out to a commercial location after going back and for with the city for over 6 months about zoning requirements.
Since we are new to Dallas, one of our challenges is finding the right type of families who would put faith in us and take a chance on this revolutionary educational model.
It has also been a challenge providing this type of high quality education at an affordable cost. We would never want our school to be limited to a particular socio-economic class, or students from just one background.
Alright – so let's talk business. Tell us about The Humanist Academy – what should we know?
The Humanist Academy is a nonprofit private school serving grades K-8. It is a revolutionary school based on the Acton Academy model. Instead of employed teachers, we have Socratic Guides who ask questions and empower students to find their own answers. The school is not divided in to grades by ages, instead it is a multi-aged community in which students of different ages support each other and learn from one another. The students, resources, and environment serve as teachers. They write their own studio contract, hold each other accountable, and conduct their own conflict-resolution processes. Students also conduct empowering quests, six-week long life-oriented projects which end in an exhibition for the community, for example they conducted Zoology TED Talks, a Culinary Feast, an Engineering Expo, a White-Coat Ceremony and Human Anatomy Monologues as "fellowship applications," Identity Quest Presentations, published their own children's books, and performed Sanskrit skits, this past year, to name a few.
One of the most amazing things about the school is that our students enter our building, not for a particular score on a test, not for grades on a report card, not to get into a school, for a degree, or to please their parents, etc. They come to The Humanist Academy to find their calling and change the world. Our school is not about getting a job, getting into college, making money, etc. It is about supporting everyone's Hero's Journey, according to Joseph Campbell, it is about finding your passion and developing the skills to live that passion every day.
We are most proud of seeing students excited to learn, and seeing them grow in their character. They are taking ownership of their education, enjoying being curious, becoming better leaders, and better human beings.
Any shoutouts? Who else deserves credit in this story – who has played a meaningful role?
There are so many people, directly and indirectly who have contributed to our success. Of course, we still have a long way to go in terms of becoming a world-renowned institution, but so many people have helped us along the way. Of course there is our amazing family, our parents on both sides of the family, our wives, our friends, each of the families that took a chance with us to send their children, the Acton community including Janita, Jeff, Laura, and Matt, everyone who has served as a mentor: Julie Peters was Vijay's adviser during undergrad for his education program, Wendy Doniger was his adviser during graduate school at University of Chicago, Dr. Monson-Laswell was his adviser for his School Leadership and Principal training program, Conrad Timbers-Ausar is a friend and mentor. Tattvajnana Vidyapeeth, a residential institution of philosophy in Mumbai, inspired both Jay and Vijay to live for something higher. This is of course an incomplete list but lastly, this would not be possible without Divine support. There are so many inexplicable events that have led to the establishment and success of The Humanist Academy, we are blessed by God's grace.
Pricing:
The Humanist Academy Tuition is $550 a month for 11 months throughout the school year.
Contact Info:
Address: 2925 Skyway Circle North,
Irving, TX 75036
Website: www.thehumanistacademy.org
Phone: 972-646-1085
Email: info@thehumanistacademy.org
Getting in touch: VoyageDallas is built on recommendations from the community; it's how we uncover hidden gems, so if you know someone who deserves recognition please let us know here.